Welcome
A United Methodist Faith Community.
Located in Summit Township just south of Erie, Pennsylvania.
At 1510 Townhall Road West, Erie, PA 16509
A Message from Pastor Tom
November 14, 2023
Dear Summit Church Family,
Grace and peace to you. As I announced last Sunday at the end of worship, I write to inform you of a significant change in my life and the life of our congregation. After a lengthy prayerful discernment process, I have determined that it is time to retire from active pastoral ministry. Therefore, effective July 1, 2024, I am retiring. Our Bishop and her cabinet will appoint a new pastor to lead and shepherd Summit United Methodist Church.
The decision to retire was difficult to make. I love all of you and being in ministry with you. These past eleven years have gone by so quickly, and I have thoroughly enjoyed serving with you as your pastor. Saying goodbye is never easy. However, it is especially difficult to say goodbye to those who have become like family to Connie and me. I can't even express how much you have meant to me. You have helped me to grow as a disciple and pastoral leader. Thank you. It has been one of the joys of my life to get to know you and develop relationships with you while together growing in faith. For the past year, I have been sensing a need to retire but did not want to do so. However, I do believe that this is part of God's call.
When I first arrived here in July 2013, I was anxious and nervous because you had just said goodbye to my predecessor, who had been your pastor for nineteen years. Even though you were grieving that loss, you immediately embraced Connie and I and our ministry. You welcomed us with open arms and helped lay the foundation for eleven years of joyous and fruitful ministry. Now, it is time for another change. I promised our Bishop I would do everything possible to help you transition to new pastoral leadership. As you welcome a new pastor, may you be sensitive to God's presence amid this change and respond to God's guidance.
We have formed a lasting bond, and you will always be family to Connie and I. You are in our hearts forever. May God's blessings be upon all of you and this wonderful and gifted church. Thank you for being you.
With much love,
Pastor Tom
Worship Times
Sunday Mornings at 9:30 AM
Sunday Small Groups after worship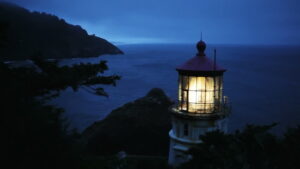 See the latest Church News in THE FLASH at the link below
LINKS