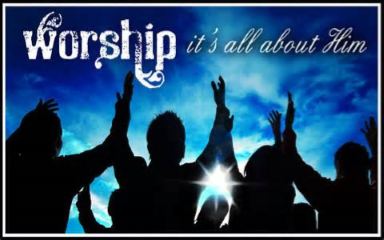 "Worship reconfigures our interior lives and aligns us with the life of Christ. Worship connects us to God…Passionate worship describes the practice of those for whom worship is not merely routine or performance, but a means of connecting with God."
– from The Five Practices of Fruitful Living by Bishop Robert Schnase.
"Worshipping churches, sensitive to a dramatically changing worldview, seek to develop a worship open to the supernatural, aware of mystery, and committed to participation."
– from Blended Worship: Achieving Substance and Relevance in Worship by Robert Webber.